Dear all, if you're just like how I used to be, unsure of which path to follow, this might just help you!
Find some time for this coming 17th and 18th of December, 9am-5pm and it is also published at the Nuffnang Blog! Sunway is an already well known education institution offering excellent pre-U to postgrad courses, but I would like to tell you a bit more behind its name.
Firstly, WHY SUNWAY?
Did you know, Sunway University is voted as Reader's Digest Gold Trusted Brand Awards 2011?
You didn't, but now you know ;). Choosing a suitable university that provides good education is really important as you'd not only go through one, but a few years with the university. Your journey, people you'd meet and the cert you'd get, how it is recognized, everything must come in mind before deciding on your university.
Say, if you're looking on being an Accountant, a little information on Sunway would be its ACCA is the only programme in Malaysia with 8 Consecutive Platinum Status and the ONLY provider of ICAEW programme in Malaysia. Furthermore, with Sunway BSc (Hons) Accounting & Finance, you can gain exemption for ICAEW/ACCA/CIMA/CPA!
MBA? their VU MBA Programme is ranked 6th top MBA in 2011 in Australia by Financial Review BOSS and utilizing SAP-Software Enabled Teaching & Learning approach.
Hospitality? Sunway Diploma in Hotel Management, Culinary Arts and Events Management programmes are validated by Le Cordon Bleu
With their degree programmes validated by Lancaster University, UK (ranked 9th out of 100 in The Times Good University Guide 2012).
From my own experience, choosing to go to either a University or a College is fine. But if you are 100% set on what you want, going with a University is much better.
What I meant from choosing a University instead of a college would be that you should take up a Degree course instead of a Diploma course. Other than that, on the art and design sector where I was in, choosing to study a Diploma course means being able to come out to the real world and experience hands on jobs sooner. So the courses would be more intense and that means learning a lot more. Whereas if you were to pursue a Degree course, they focus more on the brain work rather than hand work which trains you to be an Art Director.
So really, even from a similar course it might train you for different jobs. That is why you must definitely choose the right one.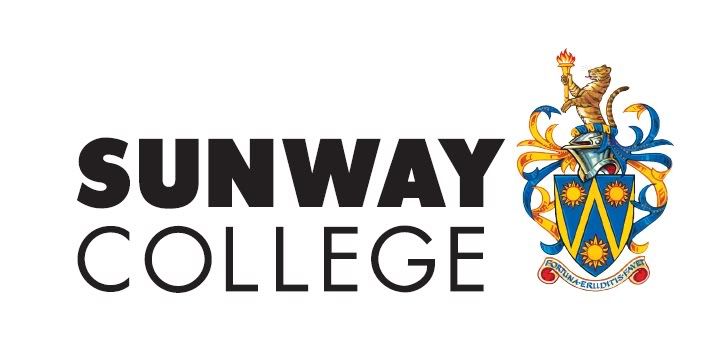 What's more effective than being able to Explore, Experience and Enjoy interesting events around Sunway Campus on their Education Day weekend?
You can discover Sunway Campus with its convenient bus transportation, the new Sunway Monash Residence, the generous Jeffrey Cheah Foundation (OVER RM80MIL SCHOLARSHIPS!) and the cutting-edge research they do at their Campus Showcase.
On the other hand, you can devour the Culinary Masterpiece, the Sunway Hospitality students sumptuous 3-course meal and delicious pastries! Just for the guests!
If you're more of an artsy fartsy person like me, you will be able to see the Works of Art of their talented crop of artists from Art & Design and Performance & Media show off their amazing works at the idea3 Gallery and the Roof Top Theatre.
Still don't know what you want?
No worries.
There is a computerized Aptitude and Interest Test available for all of you to explore which career is most suitable for you. So make sure you take the Career Test!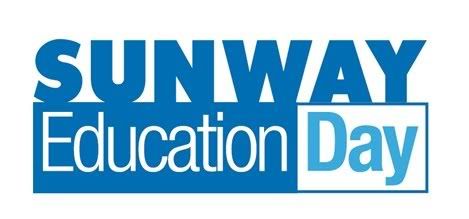 The Sunway Campus is open EVERY DAY from NOW till 15 Jan 2012.
Mondays – Fridays [8.30am – 5.30pm]
Saturdays, Sundays & Public Holidays [10.00am – 4.00pm]
Interesting Fact : Experience campus living with Sunway Monash Residence, Sun-U Residence and Sun-U Apartment and enjoy a safe campus environment with the presence of committed Ancillary Police and trained security professionals.
Define Your Future through
 a World of Educational Opportunities!
Visit the Sunway Education Day to explore the many exciting pathways to your dream careers with their insightful talks and showcases, or drop by for a chat with their education experts who will guide you to your choice university or preferred profession. =).
for more information, please visit : sunway.edu.my/university/educationday