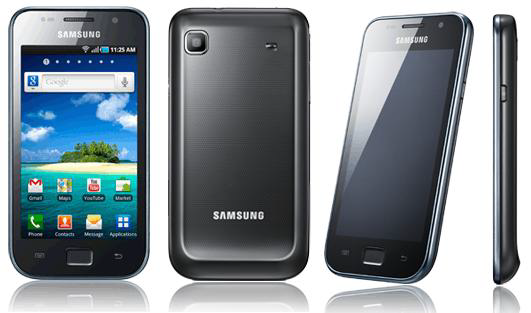 best bargain or what?
THE KOREAN PHONE IS NOW IN MY HANDS! (not mine, just.. in my hands, for now.)
do I look more like a Korean now because my phone is Korean?
okay just joking. but it is because the Galaxy S is like owned by everybody in the latest dramas. rich or poor roles, all of them uses the Galaxy S. and I thought, if I own one I'd feel how they felt just because I'm using the same phone. =X.
but now the NEWER VERSION is in my hands! HAH! they you must be jealous. *coughs*.
my finger nails are long because I've always wanted to paint it but I couldn't find the time pfft.
what I like about this phone compared to any other smart phones is the handphone accessory hole. there's no other smart phone that I know of that has these accessory holes anymore. and I hate it. and this hole can probably fit 3 accessories! =D.
a girl is always a girl =X. and FYI, even guys in Japan and Korea puts accessories on their phone. it is NOT a gay thing. just that some guys are stereotype. agree? girls?
HD video recording
so shall I start brainwashing you now?
yes of course. teehee.
firstly, I would like to talk about the screen.
big screens are VERY VERY VERY important, especially if you like to watch dramas on your phone (at least that is what I love to do before I sleep) and also, reading blogs would be much more comfortable. you wouldn't have to strain your eyes to read, and since I love reading blogs with plenty of pictures, BIG SCREENS ARE ESSENTIAL. 4″ is just the right size. not too big, but definitely not small. you'd have a perfect grip of it.
if you love cute stuff, this would be the most most most ideal phone. because not only does it look pretty. the fonts could be pretty too. U_U. this feature is the first I've seen. and I guess it only appears on Korean phones.
even the korean fonts are in "cool jazz" too!
I guessed you've noticed one thing in this picture?
it's the contrast. nope, I did not edit the contrast.
this is called the "SUPER CLEAR LCD" screen. it's different from Galaxy S' AMOLED screen. it's.. super clear. and the colours. oh my goodness.
just so you'd have an idea of how sharp the picture is. and also the colour.. oh so vibrant. like what my friend said, "it'll make lousy pictures look good."
also, noticed how dark the background is? the phone is really bright! I took this picture in the day. no problem using this phone under the sun! and the most awesome thing is the BATTERY! it has 10% extra compared with Galaxy S, allowing 24/7 connectivity!
my experience? my phone is online for 12 hours. I played with it for a bit too. and there's still 3 quarter of the battery left!
also, the Galaxy SL has improved specs and  features compared with the Galaxy S and Nexus S.
| | | |
| --- | --- | --- |
| Features | Samsung Galaxy SL | Google Nexus S |
| External Memory | FREE 8GB Micro SD | No memory card slot |
| Bluetooth | Bluetooth v3.0 | Bluetooth v2.1 |
| Camera with Face & Smile detection feature | Yes | No |
| Camera resolution | 2592 x 1944 | 2560 x 1920 |
| HD Video recording | Yes | No |
| FM Radio with Radio Data System (RDS) | Yes | No |
front camera camwhore =D.
and the 5MP back camera. forgot to bring your camera? no problemo!
I downloaded pudding camera (Korean app. hahahah.) to add the "Korean" effect to it.
as you all know, nowadays, our handphones are like our life. it is a necessity rather than a "want". we wouldn't survive without it. without it, we'd be lost and a lot of time will be wasted (writing letters would be the only option). now, when we had to wait for somebody, we can play angry birds/megajump to kill time. when we need to jot down notes and have no paper and pen, there's our lovely phone. when we need to google for something, we don't need to look for a computer anymore. especially if you are a facebook maniac, you can check on it 24/7. need me to explain more?
and now, the BEST PART!
you can buy the Samsung Galaxy SL from RM718!
Celcom ALWAYS offers the lowest prices for phones. very very affordable. and now here's the deal.
1. REGISTER on www.celcom.com.my.
2. be the 1st 100 people to do so.
3. GET RM100 DISCOUNT! + 5% discount on your monthly bill! (auto billing only)
with Celcom Exec postpaid plans, you can save over RM800 on the Galaxy SL! more than 50% savings that is!


CE50 + 38
CE50 + 68
CE250

Monthly Commitment

RM88

RM118

RM250

Data FUP

1GB

3GB

5GB

Package Price

RM1,198

RM1,148

RM818

*Special package price for 1st 100 customers to register online for 18mths contract
RM100 OFF!
(RM1,098)
RM100 OFF!
(RM1,048)
RM100 OFF!
(RM718)

Upfront payment

RM300

RM300

RM600

Early termination penalty

RM500

RM500

RM500
and WHY should you choose Celcom Exec 50??
1. FREE mobile internet & call within network on weekends!
2. call rates as low as 10.5cents/min (after 30% discount)
3. 30% automatic discount!
4. there's only a 18 month contract! (other networks usually require a 24 month!)
I still couldn't believe it. owning a smart phone is so affordable now. you're not considered smart if you don't go for this offer when you wanna get a smart phone. *winks*