Hello dear readers.
If you think I only get hyped up over Korean singers. You're wrong. I'm hyped up over TAIWANESE singers TOO. Da Zui Ba/ Da Mouth are one of my favourite! Love their catchy beat. Okay, MAYBE I am a little biased. Harry, from the group is Korean. =X.
The important thing is : –
Venue : Mines International Exhibition & Convention Centre (MIECC), Mines Resort City
Date : 23 October 2010
Time : 9PM ONWARDS! (party all night!)
To get the INVITATIONS, you must logon to www.h-artistry.com.my
HOKAY. I have not been to any of these huge Hennessy Artistry events, but the not-so-big ones already proved how fun it is going to be!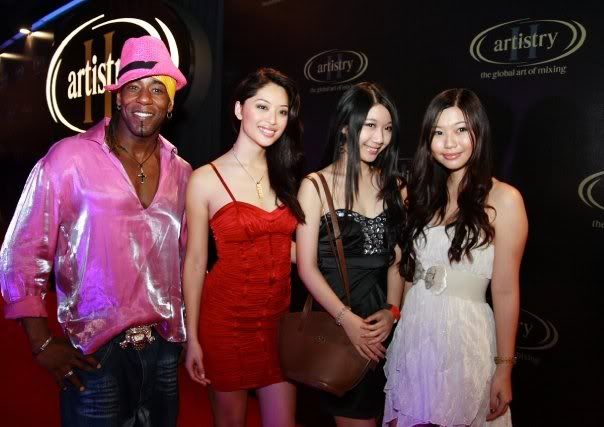 (picture from Brian Loke)
and THIS TIME, this venue could fit 4000 PEOPLE. It's a little mad. I've never been to a party with THAT many people before. And just so you know who's going..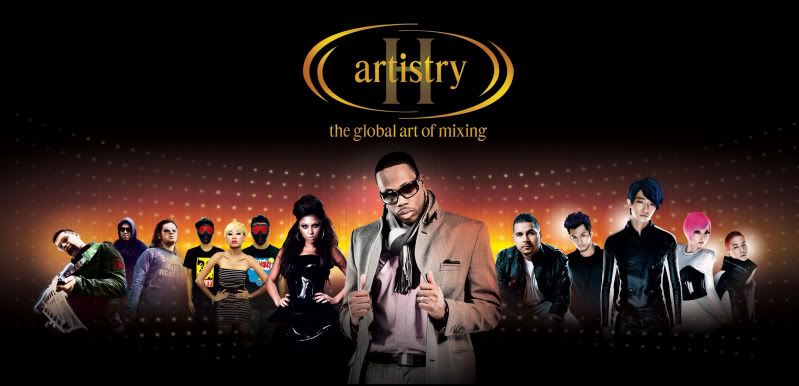 There'll be Deja Voodoo Spells, Foulworks & Eva-T, Mizz Nina, Kardinal Offishall, DJ Alex Dreamz and my favourite DA MOUTH!
Let's talk about the celebrities that I fan. DA MOUTH first.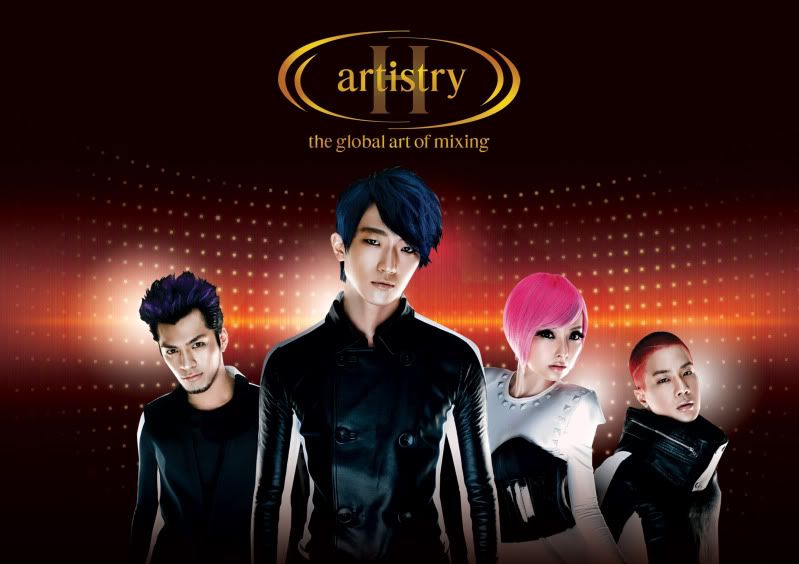 They are unique because they are made up from two lead singers, 1 rapper and 1 DJ. A DJ IN THE GROUP. No drummer no guitarist but a DJ. They are awesome they way they are. And just for your information, Aisa is Japanese while Harry (blue hair) is Korean (mixed with Taiwanese blood) ! =D. and even DJ Chung Hua is half Jappy. MC 40 (red headed) is Canadian =D. So none of them are.. actually local. But they are awesome. They are like a group of mutants together. =P.
Next, Mizz Nina. You don't know who she is? You should listen to red.fm more >=(. Or, start by googling her songs on youtube. =P.
As for the others, I am just waiting for a good show! Like the first Hennessy Artistry I've attended, Caprice was there. I had never heard about him. But after the that time, I was proud that he's Malaysian. His are so.. presentable.
the last Hennessy Party that I attended. The word awesome simply sums up the whole party. =P.
WHY you should go:
HA is part-concert part- clubbing. It's a very exclusive way of clubbing. I don't like clubbing very much thank you. But I absolutely love HA. And since HA is a by-invitation only party aims only for best party goers. And hence, it WILL be the best party.
What I love about it is that they'd bring singers from different part of the world for just ONE show! These singers of different countries and styles would probably never meet if it's not for HA. Like the one previously, there was Lenka, Boys like Girls and Hsiao Hung Jen!
And do note that the invitations are pretty limited. So go grab your chance now!
=D. see you there <3.